ONE YEAR LATER
A collection of political expressions from mid-2016 through 2017
The works in this project were submitted, gathered, or requested in response to a call for art asking for reactions or expressions in relation to the current political climate. All political viewpoints are welcome, with the exception of hate speech or any intent to incite violence. There is No Neutral, as a digital art space, does not believe in censorship of ideas or artistic expression in any form. The project includes newspaper articles, magazine features, paintings, comics, digital design, illustrations, poetry, photography, performance, drawings, posters, pamphlets, and zines. It is the goal of TINN and its current project, One Year Later, to present a comprehensive microcosm of the visual aesthetics related to this presidential election cycle and the outcome. Many of the works are ambiguous in intention or viewpoint – most are not. We would like to encourage viewers to look beyond their own echo chambers in an effort to generate a more successful dialogue around artistic expression instead of divisive reactions.
Afroliterati • Anthony Scioli • Barbara Kruger • Brian McClear • Camille Ritchie • Christopher Stoll • Deviant Art • Emileen Pearce • Gabrielle Abbott • Indecline • James Raczowski • Jennifer Jones • Jon McNaughton • Jon Proby • Kamari Bright • Lisa De Pasquale • Lucian Wintrich • Lynn Armede DeBeal • Lynne Tillman • Mari Nagaoka • Martha Wilson • Matt Schmidt • Michiko Tanaka • Milo Yiannopolis • Patrick Bella Gone • Rayn Roberts • Richie Brown • Robi Smith • Robin Bell of Bell Visuals • Rooftop Brewery • Ryan Gary • Sam Nik • Talia Silveri • Tanya Dean • Tara Jacoby • The Stranger • Tiffany Fetters • Transcender Arts • Unknown • Unsavory Agents: SABO • Wu Tsang •
Richie Brown is a very talented graphic designer, i encourage you to check out their website! Their goofy and grotesque style along with their use of bright pop colors makes the above GIF a humorous representation of how the presidential candidates were described and the frustration many felt in having to pick between the two candidates.
The Emperor Has No Balls, INDECLINE
Members of the anarchist collective INDECLINE unveiled a life-size statues of Trump in the nude in public spaces in New York, San Francisco, Los Angeles, Cleveland and Seattle. A lot of the criticism of the project revolved around the issues of body shaming to make a political point. There was one response to the statues in the form of a grotesque Hillary Clinton statue shown next.
Hillary Clinton, attributed to Anthony Scioli
This other guerrilla work, assumed to be a response to INDECLINE's "The Emperor Has No Balls", is grotesque, overtly sexualized, and uses body shaming tactics to ridicule the Presidential candidate Hillary Clinton. Which guerrilla sculpture do you find the least appealing? why?
Political Punks, Lisa De Pasquale
"In February 2015, I wrote an article coining the phrase "political punks." So, what is a political punk? They appreciate mainstream culture for the power of the parable in furthering a message of liberty. They also understand that unlike the perpetually outraged on both sides, Americans don't view everything through politics. They are anti-authoritarian. They are punk. They go against the liberal culture scene and the conservative political scene. These punks are our best hope for engaging new audiences on the importance of liberty."
The Flag We Love, Patrick Bella Gone
For one year, Gone took a photo of every flag they saw - every ad, every mural, every t-shirt. Drawing on figures from Buzz Aldrin to Colin Kaepernick, the performance/installation collages recordings of national anthems, the children's book "The Flag We Love," and historical research to explore what is essentially America's logo, in all its forms, examining how all of these nationalist reminders signify tentative community & aestheticize control. courtesy of www.xfinitytheatre.com
TINN had the privlidge of interviewing the artist. You can read it by clicking the button below.
Trump in Black and White, Amy Gilvary
A humanitarian at heart, Amy Gilvary's innovative artistic vision coincides with her social inclination to spread love, kindness and acceptance through creativity. Her works are highly symbolic images of the power of words, particularly the contemporary artist's role as cultural innovator and change-maker. Her recent VoicePix: Trump in Black and White is a collection of 100 of the many, many statements Donald Trump has made both pre-election and post-election. The first image is of the POTUS's actual voice taken from speeches, debates, interviews, rallies and press conferences.
The Stranger, Various Artists
Image 1: Illustration by Greg Houston, www.greghoustonillustration.com, Image 2: attributed to The Stranger, Image 3: Illustration by Tracie Louck
"Bush the Younger was elected President and the claws came out in Hollywood. I lost my friends along with a great deal of peace. It was not a good time to be a Republican in Hollywood. There was no place I could go where I wasn't punched in the face by some sort of art defining who I was for being a Republican. Evil, Bigotted, Homophobic, Out of Touch, Rich, Greedy, on and on. And then I snapped. Why was the Left allowed to define me and where are the dissenting voices from the Right setting the record straight? Creatively speaking, no one.
I believe the Right has a great message, sadly the only people telling it are those on the Left and they do a damn fine job making us look like ass holes and what do Republicans do about it, NOT A DAMN THING!!! Fuck it! I guess it's just going to have to be me, I thought. My aim as an artist is to be as dirty, ground level, and mean as any Liberal artist out there, more so if I can. Use their tactics, their methods, appeal to their audience, the young, urban , street urchins with a message they never hear in a style they own. My name is SABO, I'm an UNSAVORYAGENT." courtesy of www.unsavoryagents.com
Instagram Posts by Jerry Saltz
"These fringe alt-right groups have gone from a minority of hateful assholes to having the ear of the president, which is terrifying," Bell says. "The work that we do is a resistance to that."
Daddy Will Save Us, Curated by Lucian Wintrich
Daddy will Save Us was curated by Lucian Wintrich and features art by Milo Yiannopoulos, Gavin Mcinnes, and Martin Shkreli as well as others. More from the Daddy Will Save Us show will be posted here and to our instagram site shortly!
Twinks for Trump, Lucian Wintrich
Pill 2016, Martin Shkreli
Angel Mom, Milo Yiannopoulos
ANGEL MOM MILO, 2016 Ceramic bathtub and pig's blood In this installation, MILO pays tribute to the suffering of those who have lost loved ones at the hands of illegal aliens and Islamic terrorists. Many violent criminals have been deported multiple times only to return to the United States to commit more crime.
"Donald Trump was elected President to build the wall and keep American families safe from evil, illegal immigrants who commit violent crimes against lawful U.S. citizens, Yet, one year after President Trump's Inauguration, Chuck Schumer and the Democrats continue to put the interests of illegal immigrants over those of Americans."
In this political ad, titled "complicit", the narrator states: "Democrats who stand in our way will be complicit in every murder committed by illegal immigrants"
From Milo's anti-globalist and anti-immigration performance piece from over a year ago, to this new advertisement from the Trump campaign, criminal activities by undocumented individuals are being highlighted in order to push the border wall and other strict immigration policies. So, is Angel Mom propaganda, art, or both?
Trump is for America, Emileen Pearce
"United We Stand" WWII adaptation, Unknown
Adapted from the "United we Stand" 1942 WWII poster series featuring portraits of international soilders fighting alongside United States troops. This historic campaign was remade to incorporate Donald Trump seemingly sending the same message: he will fight for America!
DeviantArt, Various Artists
Posted by Neetsfagging322297 signed Ben Garrison
Ben Garrison: Rouge Cartoonist
Sessions Garden
Our Attorney General, Sessions, has recused himself from investigating her crimes. Instead, he's going after marijuana. The so-called 'war on drugs' has been a monumental flop. It's a waste of lives, resources, energy and time. Have you learned nothing from prohibition, Jefferson Sessions? I realize President Trump was elected to enforce the rule of law. We want illegal aliens kicked out of the country, for example. Obama certainly didn't enforce that law. But marijuana? Leave that up to the states to decide! –Ben Garrison
The Interview
On Wednesday from Switzerland, President Donald Trump told reporters that he was "looking forward" to speaking with Special Counsel Robert Mueller, that he "would love to do it," and that "I would do it under oath" It is unlikely that Trump will speak with Robert Mueller as there is no charge against Trump and no grand jury subpoena that would require the president to testify. What we have here is a "damned if you do, damned if you don't" situation. If Trump says "Good Morning" and the clock hits 12:01 pm, Mueller and his biased band of Democract flunkies will rush to charge him with lying under oath. There is no way Trump's Lawyers will risk his Presidency so it is unlikely Trump will testify. Trump is using his brand of bluster to show his supporters and the American people he has nothing to hide… the same can not be said about Hillary Clinton. –GrrrTeam
Google Runs Over Free Speech
James Damore, a former Google engineer, has filed a class action lawsuit against the big tech giant. The suit accuses Google of singling out, mistreating and systematically punishing and terminating employees who "expressed views deviating from the majority view at Google on political subjects raised in the workplace and relevant to Google's employment policies and its business, such as 'diversity' hiring policies, 'bias sensitivity' or 'social justice'…" Google is accused of keeping "blacklists" of conservative employees in order to block advance their advancement in the company. This is what happens when left-wing authoritarians run the most powerful companies in the world- censorship of conservative voices. –GrrrTeam
Pandora's Needle
This cartoon is based on the ancient Greek legend of Pandora. She opened the box (actually it was a large jar) out of innocent curiosity and hope. Instead of hope, evil was released and it had long-lasting effect. That about sums up the current situation with Big Pharma with their endless vaccinations and concoctions designed to make them ever-more money. I'm not anti-science and vaccinations have been a great benefit to mankind. (Yeah, I know that last word is not PC—too bad). Inoculations have prevented a lot of death and suffering. Like anything, though, it can be and has been abused. Babies are now treated as pin cushions. They receive up to nearly a dozen vaccinations well before their own immune systems can develop. Autism has gone up astronomically as a result. A search engine query produced this: If you follow the CDC's recommended vaccination schedule, your child will receive 49 doses of 14 vaccines by the time he/she is 6 years of age. And by the age of 18, the CDC recommends that children should have gotten 69 doses of 16 vaccines. Big Pharma employs lobbyists and operatives to make sure doctors push new drugs in return for kickbacks. Recently South Korea fine Novartis $50 million for such practices. (Novartis denies that it's their policy). It boils down to money. Pushing drugs is profitable for big Pharma. They are tied in with the globalists. Therefore, natural cures are suppressed. Now they want to 'control and regulate' supplements.
Illustrations/Donald Trump Fan Fiction Erotica, Tara Jacoby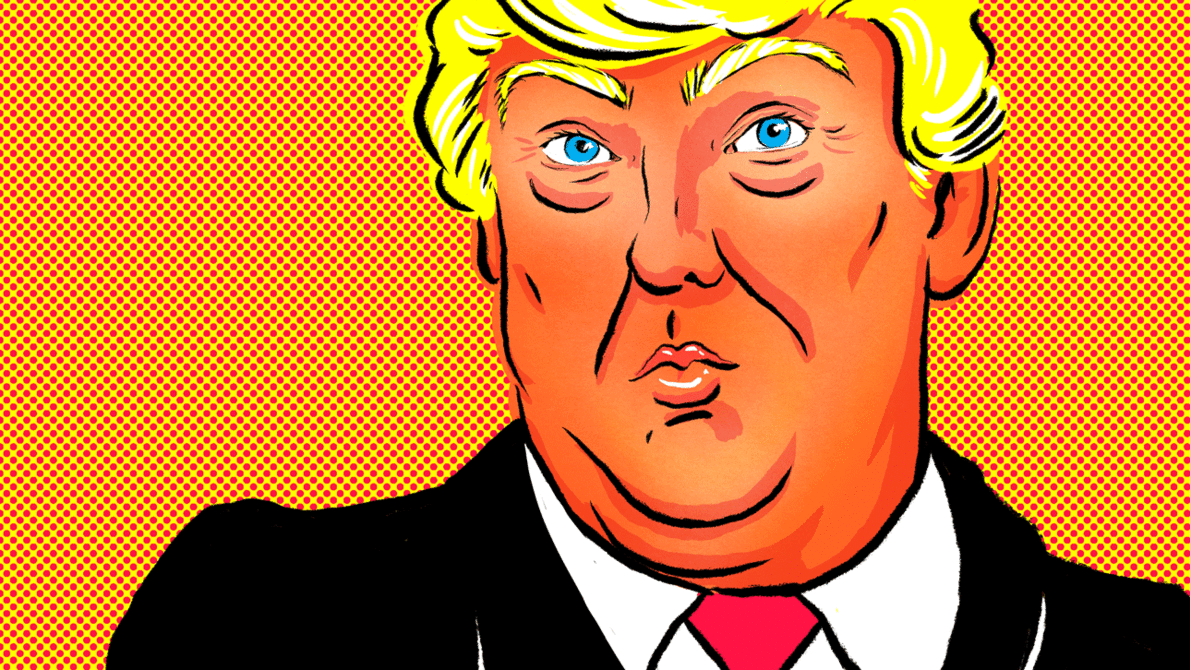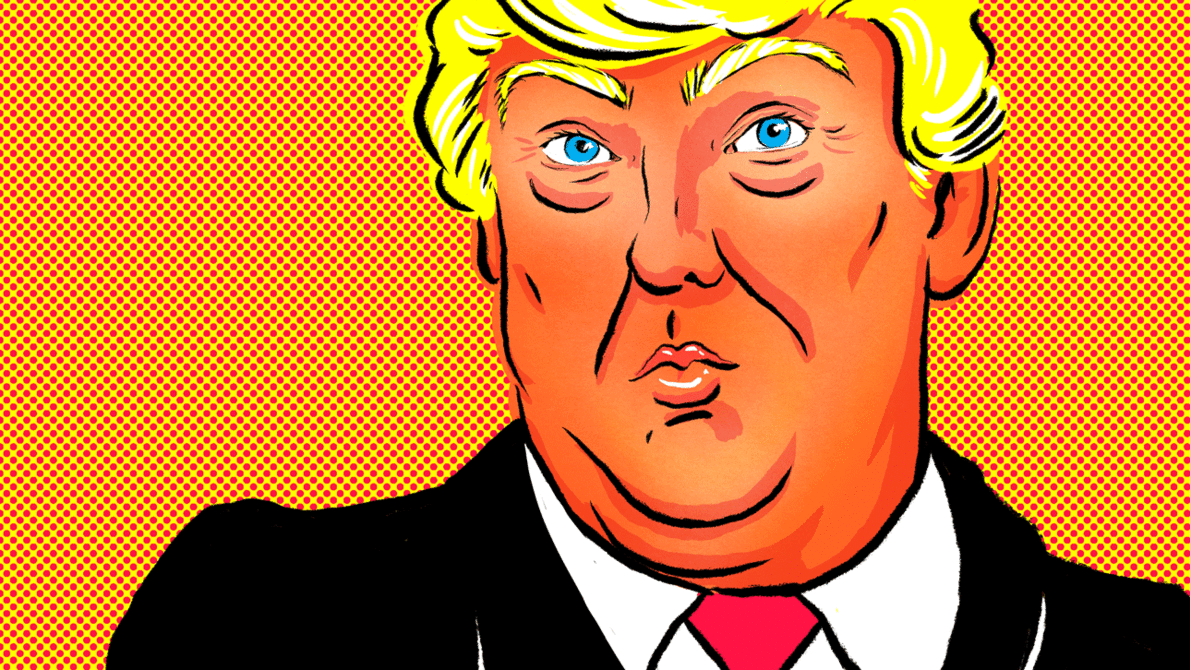 New York Magazine Cover, Barbara Kruger
Election Issue cover. Art by Barbara Kruger for New York Magazine. Photograph by Mark Peterson / Redux.
Donald J. Trump, Nikita Samartsev
"One people under one God saluting one flag" (c) Donald J. Trump Greenwille, North Carolina, September 5th, 2016 - courtesy of the artist
Complicity, Photography, Camille Ritchie
Seattle Protest Photos, Tiffanty Fetters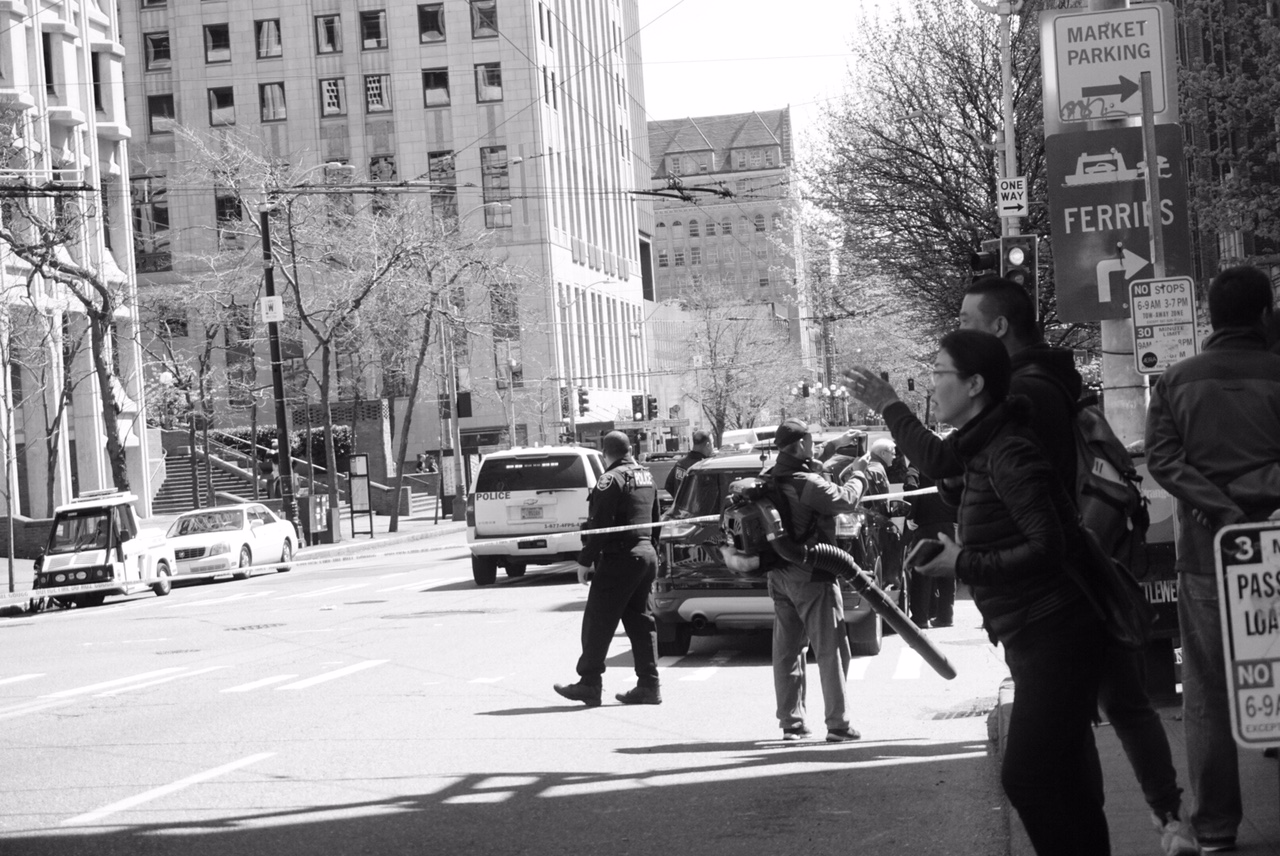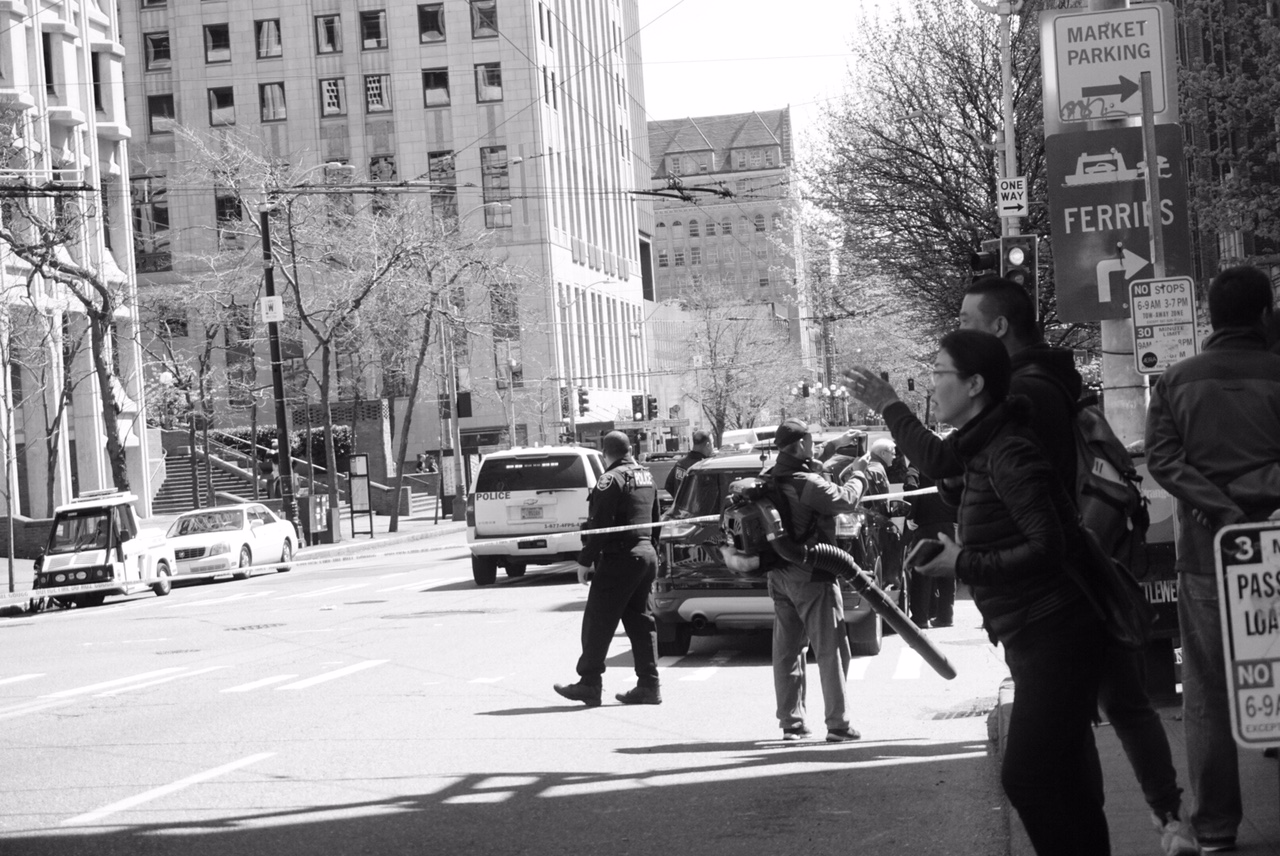 Through the Needle's Eye, Kamari Bright
Rooftop Brewery "Beer Trumps Hate" Campaign
Pussy Flower Revolution, Gabrielle Abbot
The Future is Non-Binary, Mari Nagaoka
Slums of Identity, Matt Schmidt
In the aftermath of the 2016 Presidential election, I found myself despondent and overwhelmed even though I'm not even American. For many Canadians, what happens politically to the south of us has a huge impact—economically, socially and emotionally.
In January 2017, I resolved to keep the conversation in my head positive and action-oriented, to support positive change and counteract the massive attacks on social, economic and environmental justice that we're witnessing, both in the US and around the world.
I came up with a list of 52 words to focus on (one per week for a year) and am creating a postcard-sized mixed media artwork to illustrate each one. As I began working and talking about this project with others, it became clear I wasn't alone in my feelings. I ran a successful Kickstarter campaign to create printed postcards of the words and now send out a weekly Word to Live By e-postcard to subscribers, as well as the printed cards.
This project has evolved from a personal project to one that uses art as a way of encouraging positive action, building resilience, encouraging resistance to violence, protesting inequalities, spreading empathy and compassion, and just generally making our local communities (and by extension our countries) safer, more welcoming and inclusive places.
The Words are calls to pay attention, to check in with your mindset, breathe a little more deeply and remember you're not alone.